Slip and fall injuries are a type of personal injury claim that arises from an accident where an individual injures themselves on someone else's property Here at Dubo Law, we understand the frustration you feel from getting hurt from someone's negligent behavior. Slip and fall accidents can happen on both private and public property. Homeowners and property owners are responsible for the safety of their environment, so they may be held liable for your injuries. Consequently, you have the right to seek legal action against the at-fault party and recover the amount of money you need to afford the medical treatments and other associated costs.
Slip and fall lawyer in Maryland, Neil Dubovsky from Dubo Law, will make things easier for you – he will review your claim and determine if you are entitled to compensation. He will relieve you from the burden of dealing with insurance companies, paperwork, and the opposing side's attorneys, so you can focus on your recovery and move on with your life. Contact one of the top-rated slip and fall attorneys in Maryland for a FREE case review.
Maryland Fall Injury Lawyer Services at Dubo Law
Discussing the legal options with your slip and fall law firm in Maryland is essential. Proving the slip and fall case in the court of law is not easy. Your attorney has to prove multiple things: (1) that the property owner did not keep their businesses reasonably safe, (2)that you had a lawful reason to be there, (3) that the property owner knew or should have known about the defective condition that caused the fall, and (4) that the condition was not open and obvious such that the plaintiff should have seen it themselves. In addition, you need to understand how the law works to receive the proper compensation because personal injury law may be extremely tricky. Dubo Law offers:
PREMISES LIABILITY CASES
When your injury was caused by some defective or unsafe condition on someone's property, our legal team must prove that the property owner was negligent concerning ownership and maintenance of the property. Apart from slip and fall cases as the most straightforward premises liability cases, there are also inadequate building security and swimming pool accidents. Our skillful lawyers for slip and fall injuries will carefully evaluate your case, determine who is likely to be responsible, and inform you of your legal options.
SENIOR CITIZENS SLIP FALL ACCIDENTS
Falls as a leading cause of injury-related deaths among people older than 73 can be severe. They can even lead to paralysis and have a devastating impact on a senior citizen's quality of life. Traumatic brain injuries, back injuries, fractures, internal organ injuries, and many more can result from slip or trip and fall accidents. When somebody else's negligence injures a senior citizen, they may be entitled to compensations like medical costs, long-term care costs, and pain and suffering.
WRONGFUL DEATH CLAIMS
Slip and fall injuries can sometimes be fatal.can pursue the wrongful death lawsuit, but there are certain pieces of evidence that you must provide to a court for your case to be successful. Therefore, you must contact a slip and fall attorney to claim some kind of damages, like burial and funeral expenses, medical bills, the loss of victim's income and benefits, the pain and suffering, a loss of consortium, and companionship.
What to Do After a Slip and Fall Injury?
You can do several things after a slip and fall accident to secure the best possible outcome. First, call Dubo Law at (443) 275-6345, and you will get all the necessary information concerning your next steps, including the following:
Seek immediate medical treatment – Your health is a top priority, so it is essential to see the doctor and get treated. That way, your injuries will be properly documented, and those medical records will be important pieces of evidence in court.
Report the accident to the manager, owner, or landlord – No matter where the slip and fall accident happened, it is always advisable to get the details of the incident in the written form and request a copy for yourself.
Document the incident – Collect the names, addresses, and phone numbers of all potential witnesses. You can also take pictures of the exact location where you fell and any other relevant details. You can also ask around for surveillance cameras recordings. Shoes and clothing you were wearing may be relevant evidence in the process, so put them somewhere safe.
Limit communication – Decline to give any statements related to the incident, especially when an insurance company interferes. It is advisable to talk to your lawyer first. Do not place blame, and do not take any.
Causes of Slip and Fall Accidents
Some of the most common causes of slip and fall injuries are:
Wet, greasy, and oily floors;
Poorly maintained walkways and sideways;
Torn, worn, or frayed carpeting;
Unannounced or unmarked weather hazards (snow and ice);
Uneven or bumpy flooring;
Broken or unsafe stairways or steps;
Loose and unguarded handrails;
Dangerous construction site conditions;
Inadequate lighting;
Obstructed view;
Clutter or debris.
What are the Most Common Slip and Fall Injuries Types?
They include, but are not limited to:
Brain injuries;
Broken or fractured bones;
Spinal cord injuries;
Severe bruising;
Neck injuries;
Dislocations;
Ligament injuries (pulls, strains, etc.);
Head and shoulder trauma.
Elements of Slip and Fall Claims in Maryland
In case you slip and fall on another's property, certain factors must be presented in order to file a slip and fall injury claim. You and your slip and fall Maryland injury attorney must prove that the property owner's negligence caused your slip and fall accident. The following elements must be presented in a claim:
Hazard on the property – property owners have an obligation to keep their premises safe to legal guests. The victim must prove that a hazard existed on the property and that those conditions created a risk of harming the property's legal guests. This includes slick floors, potholes, cracked sidewalks, and more. Additionally, you are required to prove not only that the hazardous condition existed, but that the property owner knew or should have known about the condition and had a reasonable opportunity to remedy it.
The victim was allowed on the property – the victim must have been legally on the property at the time of the accident – he or she must be explicitly invited onto the property for the owner's benefit (for example, a customer or tenant), or is someone visiting the property owner for his or her own purposes (for example, a family member or friend). The property owner is not liable for the trespasser's safety; however, it is not allowed to harm a trespasser purposefully.
A hazard directly caused the injury – the next step is to determine whether the injury resulted in the hazard present on the property. The link between slip and fall accidents and the property owner's negligence must be established. It is done by your doctor, who will document his or her findings in your medical records. They will be used as a piece of evidence in court.
The victim suffered damages due to the property owner's negligence – you need to suffer damages in order for your claim to be valid. This includes lost wages due to injury, loss of ability to earn income, rehabilitation, medical assistive equipment, past and future medical treatments, and prescription medication.
What to Expect During a Slip and Fall Injury Case in Maryland?
Personal injury cases are generally very complex and take a long time to resolve. Some crucial steps need to be followed, so hiring a specialized slip and fall accident attorney in Maryland is important.
Step #1: Meet and talk to your attorney
You will go over together what actually happens, and the attorney will gather all the relevant information about the accident.
Step #2: File a lawsuit
The first document your lawyer needs to file is a complaint that outlines the case against the defendant. After this initial document, many others need to be filed, such as answers, crossclaims, counterclaims, etc.
Step #3: Discovery phase
This phase includes all the fine details about the accident, and is designed to ensure that all the pertinent information is uncovered.Gathering any relevant information from you, witnesses, the defendant, and everything related to the event should come out in this phase.
Step #4: Pre-trial resolutions
The pre-trial resolution resolves any questions involving your lawsuit and can sometimes resolve the litigation completely if the defendant and their insurance company are willing to make a reasonable attempt to settle the case.
Step #5: Trial
If there is no settlement, the case will go to trial. The judge orjury will examine each party's evidence, and both sides will have an opportunity to present evidence and make arguments supporting their respective positions.At the conclusion of the trial, it will be determined if the defendant is held responsible for slip and fall injury.
Step #6: Judgment
If you are successful at trial, then you will be awarded a judgment which will, in whole or in part, be satisfied by the insurance company.
Possible Compensation in a Slip and Fall Accident Case
You may have suffered multiple losses due to slip and fall injuries, including financial, physical, and emotional losses. You should seek a monetary award that will fully compensate your total past and future losses, so you are not forced to pay anything out-of-your-pocket. Some of the losses you could pursue are:
Lost wages;
Lost earning capacity;
Pain and suffering;
Medical expenses;
Loss of enjoyment of life;
Property damage;
Emotional distress;
Physical impairment.
While the costs of the medical bills are easy to calculate, some other categories are not so easy to determine, especially the emotional and psychological parts of the injury. At Dubo Law, we hire experts that help in determining the fair amount of compensation.
Contributory Negligence Law in Maryland and Slip and Fall Accident Cases
Maryland is one of the 5 states that use contributory negligence, so having a skillful slip and fall injury lawyer in Maryland is crucial. An attorney must prove that you had no fault in causing the injury you sustained because the other party's negligence solely caused the accident.
According to the doctrine, if the victims are found to have had any fault in the accident, they are ineligible to receive compensation from the other party involved. This is not an easy task, but our personal injury lawyer in Maryland has won numerous cases where negligent defendants used contributory negligence as their main defense.
Why Choose Dubo Law as Your Slip and Fall Lawyer in Maryland?
Experience – Being a licensed attorney since 2002, Neil has gained extensive experience in litigation generally and personal injury litigation specifically. This ensured his membership in several prestigious lawyer organizations.
Results – His results speak for themselves, so Neil has helped recover millions of dollars for victims of car accidents and other personal injury claims throughout his career.
Prompt Resolution – Here at Dubo Law, we are proud to say that we do not take more cases than we know we can handle fairly. We will strive you receive the maximum for your claim but also receive it quickly.
Seen Both Sides – Neil represented insurance companies and defended them for more than ten years. Knowing exactly how they operate, their tricks and ploys do not work with him. However, his clients will certainly benefit from that knowledge.
Personal Attention – Being extremely client-friendly and attentive, Neil has developed a reputation as hard-working and aggressive. You will deal with Neil directly, so every question or concern you may have will be addressed directly by an attorney. Your satisfaction is paramount.
No Fee Unless We Recover for You – A contingency fee arrangement means there is no risk to you because we do not receive any fee unless we win the case for you. We will do all the work to get you the compensation you deserve.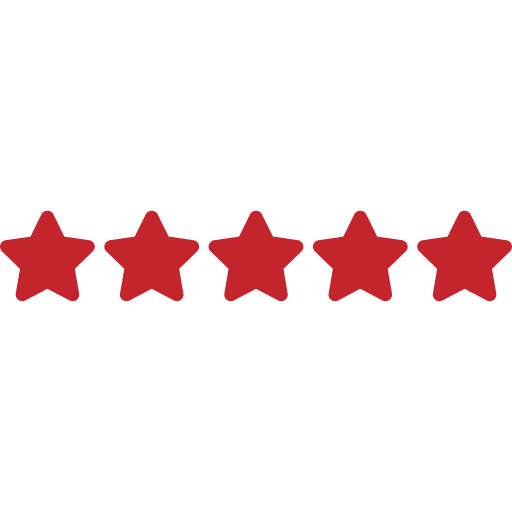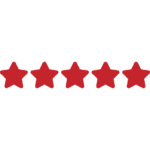 Experienced Slip and Fall Accident Attorney Maryland
"I cannot say enough about how Dubo Law handled my case. Neil and Jordan kept me informed the entire time, and when I needed to decide whether to settle or go to Court, Neil let ME make the decision. He gave me all the information with no pressure and, in the end, negotiated a great settlement that I was really thrilled with. Highly recommended and would refer Dubo Law to anyone without hesitation."
"Neil epitomizes the expression "Service with a smile." He has such a positive and personable style that it's easy to overlook the fact that he is an incredibly aggressive advocate for his clients. The perfect mix of passion and compassion. Highly recommended! You can't go wrong with Neil on your side."
"If you need attorney services, look no further than Neil Dubovsky. He fights for his client. He's the nicest guy you ever wanted to meet. The staff is nice, professional, and always helpful. Mr. Dubovsky takes time with his clients, is never rude, and is never too busy. If he is busy, he will call you back immediately. Service with a smile the Neil Dubovsky way."
Slip and Fall Lawyer Near Me: Call Dubo Law at (443) 275-6345
If you believe you have a claim or want to file a slip and fall lawsuit, Dubo Law offers a free and no-obligation consultation. Feel free to contact us anytime, or come to our office at 9515 Deereco Rd, Suite 704 Lutherville-Timonium, MD 21093, Monday to Friday from 8:30 AM to 5:00 PM. We are also available 24/7 for calls and texts.
Areas Maryland Slip and Fall Lawyer Serves
Neil represented the clients involved in slip and fall accidents throughout the state of Maryland in the counties of Anne Arundel, Baltimore, Calvert, Caroline, Carrol, Cecil, Dorchester, Frederick, Garrett, Harford, Howard, Montgomery, Prince George's, Queen Anne's, Talbot, Washington, and Wicomico.
Contact Us for Your Free Case Review!
Address
9515 Deereco Rd, Suite 704
Lutherville-Timonium, MD 21093
Phone
(443) 275-6345
Texting number
(443) 870-4329
Hours of Operation
Monday – Friday: 8:30 AM – 5:00 PM
COVID-19 Update
Your health and safety are important to us. Please be advised that we are open for business during COVID-19 quarantines. All consultations will be conducted either via video chat, phone, or email.
Sign up for our newsletter

"*" indicates required fields