In the event you have been involved in a motorcycle accident in Maryland, you will have concerns about which options you may have and how to move forward. No amount of money can undo the injuries and mental state you experienced. Needless to mention the pain and suffering the family goes through in case of death. Nevertheless, acquiring proper compensation may help you with medical bills, lost wages and disrupted quality of life. This is where Dubo Law steps in, providing the best legal representation and maintaining the client interests as paramount. Our team will thoroughly investigate the case and gameplan all possible scenarios because a favorable outcome lies in detailed preparation. We have handled many motorcycle cases and we can say that sometimes things get messy about who is at fault. To avoid all these issues when recovering from an accident, contact Dubo Law motorcycle accident lawyers and we guarantee the compensation you deserve. Call today for free consultations and legal advice at (443) 275-6345.
Motorcycle riders have little to no protection that stands between them and other vehicles on the road. For this reason, motorcycle accidents are dangerous and very often deadly. Riding a motorcycle provides freedom and fun but also the inevitable risk.
Motorcycles are smaller than other vehicles and can easily end up in their blind spot. In most cases, the vehicle driver is at fault for the accident, mostly by cutting off the motorcycle rider. Anyways, like any other personal injury case, motorcycle accidents can become complicated and hard to determine who caused it in the first place. With proper legal representatives, the maximum amount of compensation for losses may be acquired.
Meet Maryland Motorcycle Lawyers at Dubo Law
Neil Dubovsky, Attorney
Neil is the founder of Dubo Law. He was born in South Africa but moved to the USA in 1994. He graduated from the University of Georgia in 1998 and decided to enroll at Baltimore law school. Neil hasn't left Maryland ever since and today is a respected member of the Baltimore community. When it comes to awards and certificated, Neil was rated among 100 best civil trial lawyers in Maryland. He received the prestigious Faculty Award and was selected in the 2023 Maryland Super Lawyers list. Neil litigated before District, Circuit, and Appellate Courts in Maryland. Besides all these awards and appraisals, Neil has real-life experience working for insurance companies and victims of personal injuries. His experience on the other side gave him the advantage in personal injury claims.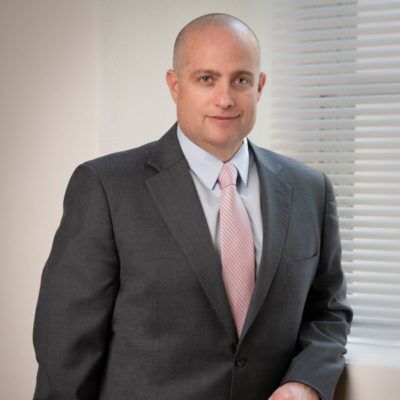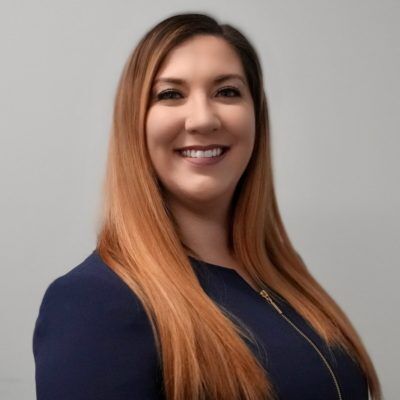 Kelsey Shindle, Attorney
Kelsey graduated in 2015 from the University of Delaware in Political Science. She was born in Pennsylvania but moved to Maryland after college to start her legal career. After working as a paralegal for a few years, she decided to move further in her education and enrolled in law school. While studying she worked full-time, representing low-income taxpayers in cases before the IRS. She joined the Dubo Law team in 2022 and her paralegal experience gave her a great advantage.
What It's Like To Work With Dubo Law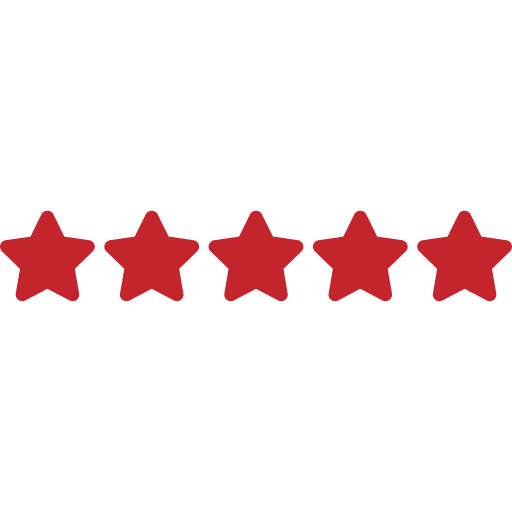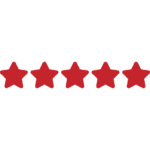 Justice Served: Our Clients' Reviews Speak for Themselves
"Neil is a top notch attorney who listens to his clients and provides excellent service. Just can't say enough great things about him. He truly cares about his clients and their needs. Would highly recommend him for your legal needs. Very fair and honest!!!"
"Neil and his entire team at Dubo Law were fantastic! Neil was very easy to talk with and he thoroughly explained the processes we would go through with the upcoming litigation, so there were no surprises. Neil was first and foremost concerned about my well-being and that of my husband. He and his team kept me updated on progress and were always available to answer questions – they were very responsive. I didn't need to worry about anything and have been extremely happy with the outcome of our cases. If you need someone that will fight for you and give you the best outcome possible for your case, look no further. Dubo Law has your best interest in mind and will do everything possible to win your case."
What Are the Common Causes of Motorcycle Accidents?
An average of 1,400 motorcycle accidents happen in Maryland yearly, with many seriously injured motorists and many deaths.
Motorcyclists are also more likely to get injured since bike is smaller and lighter with no airbag and metal frame protection. We will list some of the most common causes and situations which can lead to motorcycle crashes in Maryland in recent years.
It is very important to determine who is at fault and responsible for the accident if a motorcyclist files a personal injury claim.
Driver Negligence
Motorcycle accidents usually occur because other driver violated the traffic law. Motorcyclists are visually smaller objects on the road and one bad decision of the other driver may be deadly. Driver's negligence occurs when:
He/she turns or changes lanes without checking blind spots or looking behind.
Car/truck turning left, cutting the way of an oncoming motorcycle.
Aggressive driving involves following the bike too closely, exceeding the speed limit, passing, and overtaking, violating the traffic light or stop sign, etc.
Distracted driving happens when the driver's attention is taken away from the wheel. It includes eating, grooming, texting and talking on the phone, adjusting air conditioning or radio station, reaching for something, etc.
Speeding is considered one of the most usual causes of any road accident.
DUI and DWI – These drivers can't apprehend the traffic signs and conditions.
Road and Weather Conditions
Weather conditions can sometimes add to the accident, especially if they happen out of nowhere. These include rain and some natural disasters. In cases when a motorcycle accident occurs because of the weather, bikers and other drivers must be mindful before proceeding and adjust to the conditions.
Government entities for maintaining the safety of a defective roadway can be at fault and responsible for the compensation claim in case of injuries and damages. Poor road conditions such as potholes or uneven pavement can lead to fatal motorcycle crashes.
Manufacturer or Design Defect
A Maryland motorcycle lawyer and other authorized entities will consider many things if a bike accident occurs. Among those things, they'll examine if there was any manufacturing defect that led to the bike crash. Some bike models simply have flaws, or they might be during a recall. Mechanics or manufacturers sometimes use poor-quality materials for parts and thus place motorcycles at an elevated risk.
Motorcycle Laws in Maryland
Each motorcyclist in Maryland must be familiar with the state's laws before deciding to step on the road. Knowing and recognizing the laws of Maryland may help you establish the fault in case the crash occurs. Here are some of the most important Maryland motorcycle laws every biker should comply with.
Helmet Law
All motorcyclists in the state must wear helmets while operating on Maryland roads, interstates, highways, and streets. Additionally, the helmet must be approved by the DOT and off-road bikers aren't required to wear them by law.
Helmets are made up of four components:
Outer shells – resist penetration and can be made from graphite, fiberglass, carbon fiber, thermoplastic, or a blend of these.
Shock-absorbing liner – It absorbs and disperses the shock of an impact.
Comfort liner – improves helmet's overall fit and comfort.
Chin strap – It secured helmet to the biker's head.
Other Motorcycle Laws Include the Following:
All bikers are required to wear eye protection unless they have a windscreen.
Maryland bikers aren't required to turn on headlights during the day, but it would be advisable because accidents due to poor visibility can be prevented.
According to the law, you must have a muffler.
Helmets speaker can be worn in one ear only.
If a biker has a passenger, he/she must own the passenger's footrest and seat.
Handlebars must be maximum 15 inches above the rider's seat, not beyond that.
Lane splitting is forbidden by law – driving on the line between two other traffic participants.
Bikers can share lane (bikers riding side by side in a single lane).
Maryland Laws if Filing Compensation Claim in Bike Accidents
When an accident occurs and the motorcyclist is injured, prevented from working currently and in the future, or suffers from trauma, he/she has the right to hire a lawyer and seek compensation for the damages. But Maryland state imposes certain laws that must be obeyed and followed. For this reason, hiring an experienced Maryland motorcycle attorney is advisable so you don't deal with the legalities.
Contributory Negligence
Everyone involved in motorcycle accidents must be familiar with contributory negligence law since Maryland strictly follows it. For example, after the accident you decide to take the case to court, and the jury decides that the driver was at fault but that you share part of the guilt too. Under Maryland's contributory negligence rule, you aren't entitled to any compensation if a jury decides to share even 1% fault for the accident.
Statute of Limitations
Statute of Limitations is a state law that limits the period you have to file a compensation claim to recover the damages. In the state of Maryland, you have three years to file the claim before you lose the chance to do it ever again. The clock starts from the date of an injury, but in wrongful death claim the time starts from the date of death, which can be different from the date of an accident. Also, if the victim was a minor at the time of an accident, the time starts when he/she turns 18.
Wrongful Death Claims for Motorcycle Accidents
There are laws in each state regarding wrongful death claims on the rights of the family and loved ones. Maryland allows the claim to be filed after the death occurred due to negligence or wrongdoing of someone else.
Wrongful death claim – Can be filed three years from the date of death. It is filed to compensate lost future wages, companionship, and support of loved ones. Also, the state of Maryland caps non-economic losses, such as pain and suffering, at $2milion for wrongful death claims.
Survival action – This is on behalf of the dead motorcyclist, and it concerns his/her estate to recover compensation for injuries, medical bills after the accident, pain and suffering, funeral and burial expenses.
Motorcycle Insurance
Motorcycle insurance is like auto insurance, and it provides coverage in case:
You are found to be guilty of a loss due to an accident
You damaged someone's property.
You injured someone.
Coverage in case your bike is stolen.
Maryland law requires all motorcyclists to buy liability insurance to register the bike and obtain tags.
What to do After Motorcycle Accident?
One of the most important things to do is call for medical attention. Sometimes the injuries aren't felt right after the accident because of the shock or adrenalin rush. Seeking medical help is vital for your health and future claim. Sometimes victims don't end up in an ambulance, but it would be great if the doctor could check the injuries on the scene.
In case you end up in the hospital for some time and suffer from disabilities currently and in the future, it can cost you a lot of money. Having medical attention on-site and later while in the hospital will provide reports and receipts, which the court sees as evidence to recover compensation for medical expenses.
Calling police officers and filing the report isn't required by the law in the state of Maryland, and if there aren't some major injuries, police don't want to come to the scene. But calling the police and filing the report will benefit your compensation claim. There are, though, some cases when calling law enforcement is required:
Hit and run
The other party rejects to provide personal and insurance information
There was someone seriously injured at the scene
The other party was drunk or under the influence of drugs
The other party doesn't have a driver's license
Other evidence which can be gathered are photos, videos, witness statements, etc. Basically, everything you can obtain and remember from the event plays a major role when your case is presented before the Court of Justice.
What Type of Damages Are There and How to Calculate Them?
The damages can be divided into three categories:
Economic
These damages can be easily calculated from your records, reports, medical receipts, etc. They include medical expenses, lost income, and the cost of repairing and replacing personal property.
Non-economic
Non-economic damages are a bit harder to calculate since they involve the pain and suffering of a victim. This includes mental and emotional distress, loss of quality of life, traumas, etc.
Punitive
These are to punish the accused for intentionally causing injuries or harm. It serves as a restraint to the accused and the public so that no one repeats the same act again.
Value of the Settlement in Motorcycle Crash
The jury will take several things into account when determining the value of the settlement.
Credibility of witnesses
Credibility of the victim and accused
How many people saw the accident?
If you can prove that injuries are the result of an accident and not some earlier event
Who and what caused the accident?
Defendant's attorney arguments
Victims' attorney arguments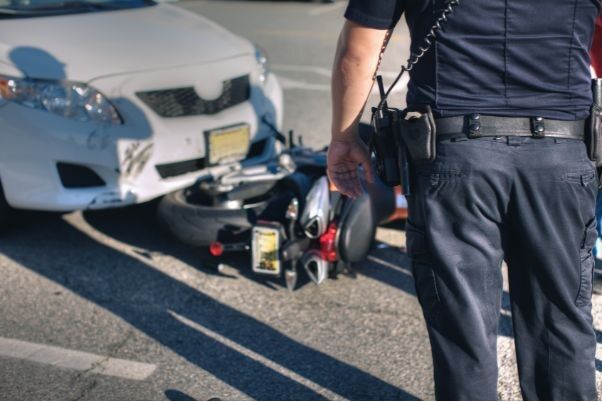 Amount of Compensation in Bike Crash
The things which influence the amount of compensation are the following:
The extent of the injury i.e., the cost of current and future medical expenses – Sometimes the victim never fully recovers from the injuries. Recovery and rehabilitation may cost you a fortune even though you are medical insurance.
Reduced current and future income – Your attorney will check with the employer and calculate the earnings you missed because of the accident.
The emotional impact – These damages include PTSD, grief, depression, anxiety, lost life enjoyment, etc.
Safety Tips for Motorcycle Riders in Maryland
The first step is to get proper training (Basic Rider Training) and obtain a license for a motorcycle
Before going on a trip or ride, make sure to check your motorcycle. This includes brakes, tires, wheels, battery, headlamps, turn signals, leaks, mirrors, chains or belt, switches, etc.
Wear the proper gear – certified helmet, protective pants and jacket, gloves, and boots over the ankle.
Give yourself space and time – don't rush, safely change the lane, allow space for emergency braking and keep an eye on the road.
Don't drink!
Use signals!
Contact Us for Your Free Case Review!
Address
9515 Deereco Rd, Suite 704
Lutherville-Timonium, MD 21093
Phone
(443) 275-6345
Texting number
(443) 870-4329
Hours of Operation
Monday – Friday: 8:30 AM – 5:00 PM
COVID-19 Update
Your health and safety are important to us. Please be advised that we are open for business during COVID-19 quarantines. All consultations will be conducted either via video chat, phone, or email.
Sign up for our newsletter

"*" indicates required fields