The harm that can result from a pedestrian being struck by a motor vehicle can be extremely severe and devastating. Whether an accident involves a motorcycle, car, or truck, a victim must prove that the driver acted negligently and the victim's injuries resulted from that negligence. Selecting the right Maryland pedestrian injury lawyer is crucial. At Dubo Law, we are dedicated to assisting victims in pedestrian accidents to recover appropriate monetary compensation for their injuries, pain and suffering.
Over the years, our team has represented countless individuals in cases just like yours, so you can be sure of our ability to navigate your pedestrian accident case successfully and bring it to a satisfactory resolution. We will inform you on what options you have for recovering compensation from the driver who caused the accident; we will also deal with the insurance companies so you can focus on your recovery. Contact Dubo Law today for a free consultation.
Maryland Pedestrian Injury Accident Attorney Services at Dubo Law
Being struck as a pedestrian is, unfortunately, not uncommon. Suppose you were involved in an auto accident as a pedestrian and suffered injuries as a consequence. In that case, you deserve compensation for your damages. Hiring an experienced pedestrian injury accident law firm in Maryland will help ensure that you receive full and fair compensation for your case. In addition, we will make sure the other vehicle's personal injury protection pays at least some of your medical bills to the extent that coverage is available and applicable.
We can help you determine fault – With Maryland being one of a handful of states with contributory negligence still used to guide pedestrian injury cases, it can be more challenging and complex to prove the other party's guilt. According to the doctrine, if the victim has had any fault in the accident, they are ineligible to receive compensation from the other party involved. Having a skillful Maryland pedestrian injury lawyer to navigate the complexities of the cases involving contributory negligence is essential.
We can help you determine damages – Financial compensation for medical bills is pretty straightforward, but how do you determine the price of the pain and suffering? With our extensive knowledge of personal injury law, we are here to ensure you get the amount of money you are rightfully entitled to and fight for your full compensation. Insurance companies will try to offer you a low payout, far less than the actual worth of your mental anguish. Our job is to make sure that doesn't happen.
We can be you advocates with the insurance companies – As mentioned before, insurance companies will try to offer far less compensation than you deserve, so if they offer a settlement before you have calculated your damages, you are likely to be cheated out of a fair deal. Working with an experienced attorney allows an attorney to be your mouthpiece when talking to insurance companies and can take the stress of handling the situation off of you so you can focus on your healing.
We will help you decide your next move –Suppose you feel you deserve more than a settlement you have been offered. In that case, the best thing you can do for your case is to hire Dubo Law to ensure premier legal representation. We have a grasp on the most crucial aspects of a pedestrian accident case, including the applicable statute of limitations, when to settle, and when to sue.
What to Do After a Pedestrian Accident?
First, contact Dubo Law at (443) 275-6345, your dedicated pedestrian accident lawyer. Put our experience to the test. We will protect your legal rights and fight for your future. We will inform you of your next steps, and what you do in the moments right after the accident could be crucial for your case. It will include the following steps:
Call the authorities – You need the presence of the police regardless of whether you are hurt to file an official report on the accident. Calling the police not only affords the opportunity for medical care and attention, but allows them to conduct an on site investigation and determine who was at fault. Additionally, if there is a reasonable suspicion that the driver consumed alcohol or drugs, the police officers may arrest him or her after filing the report.
Seek medical attention – If the emergency service did not already respond to the scene, go to the nearby hospital and seek medical attention. Make sure the doctor notes any injuries – bruises, scrapes, cuts, and any other more serious injuries you retained as a result of the accident. This will be an invaluable source of evidence and will strengthen any claim that you choose to file.
Memorialize details – If you are able, obtain the driver's details – an insurance policy, license plate, driver's license, registration and phone number. As soon as you can, take pictures of the site where the vehicle hit you. Also, try to take photos of everything that could potentially be used as evidence in a court hearing, like speed signs. Additional evidence may exist in traffic cameras or through witness testimony – it is a good idea to get the names and contact information of any witnesses to be called upon to testify as to what they saw at a later date if need be.
Deal with insurance companies – In some cases, your own insurance company might have you covered if the vehicle driver does not have insurance coverage, or the driver's insurance will cover the damages. In either case, be prepared to answer their questions truthfully but avoid discussing fault, make any statements, or sign any forms. The best thing to do is hire a qualified pedestrian accident attorney to help you through these difficult times and deal with the insurance companies directly to ensure that you don't have to.
We will file a lawsuit – If the negotiations are not successful, we will file a lawsuit. As experienced litigators, we will be your advocate at every step of the process as we fight for the maximum compensation you deserve.
Who is Liable for My Pedestrian Accident?
When we think of a pedestrian-car accident, we assume that the driver is usually at fault. But it is not always the case. Maryland Accident Laws determine fault based on who had the duty of care and breached it. Both drivers and pedestrians have rights and responsibilities, and Maryland is an 'At-fault' state. This simply means that whoever is at fault in a car accident is liable for any damage caused to other parties.
Drivers are almost always liable for the damages in a pedestrian accident in Maryland if they:
Fail to obey traffic and pedestrian signs
Drive above the recommended speed limit
Fail to yield the right-of-way to pedestrians
Texting or using a cellphone
Drive under the influence of alcohol and drugs
Fail to use the horn to warn pedestrians (when necessary)
Fail to exercise extra caution when a pedestrian is a child or someone with a disability.
Pedestrians are almost always liable in cases where they:
Disregard traffic and pedestrian signs
Texting, talking on a cellphone or jaywalking
Did not yield the right-of-way to vehicles when not using a crosswalk
Crossed the highway under the influence of drugs or alcohol
Disregard sidewalks
Where there are no sidewalks, walking on the right side of the road without facing oncoming vehicles.
Pedestrians are rarely 100% guilty of the accident; some blame usually falls to the driver. In the cases where they share the responsibility, Maryland has adopted the contributory negligence rule. It means that if both parties are at-fault in the pedestrian-car accident, neither of them will be able to claim damages for the injuries.
Proving fault has four necessary elements of the personal injury lawsuit:
Duty: Certain individuals have an obligation to act with a level of care towards others. In this case, drivers must obey traffic laws and drive carefully under road conditions.
Breach: The victim must prove that the driver breached the duty by acting negligently or recklessly. Intentional acts and omissions are also included.
Causation: The defendant's negligent behavior caused the injury to the victim – connecting the defendant's actions to the accident.
Damages: The victim needs to prove that he or she suffered injuries. Defendants routinely dispute this element.
What Damages Am I Eligible For?
A qualified Maryland personal injury lawyer will negotiate on your behalf and will help you obtain compensatory damages, including:
Medical bills
Prescription costs
Rehabilitation expenses
Lost wages
Loss of benefits
Loss of consortium
Personal property damage
Compensation for wrongful death
And many more.
Causes of Pedestrian Accidents in Maryland
When it comes to Maryland traffic accidents, pedestrians can easily receive serious, even life-threatening, injuries. Pedestrian safety is an issue that affects everyone in Maryland, and many unnecessary injuries and fatalities occur because of intoxication, ignorance, or inattentiveness by either or both motorists and/or pedestrians. Some of the most common reasons pedestrians get hit by vehicles include:
Distracted driving
Using a cell phone (texting and talking) as a major source of distraction, together with listening to the radio and conversing with other passengers, will definitely take the driver's focus off the road.
Driving under the influence of alcohol or drugs
Intoxicated driving reduces reaction times, reasoning, and general driving skills. An intoxicated driver can easily miss seeing a pedestrian, especially in poor weather or at night.
Speeding
Considered reckless driving, speeding is also a violation of traffic laws. Pedestrians hit by a speeding vehicle can have even more severe injuries due to the force of the impact.
Failing to stop or yield
Drivers who roll through a stop sign or an intersection or who fail to yield to the pedestrian who has the right of way are a common cause of these devastating crashes.
Maryland's Pedestrian Law
In addition to the drivers of vehicles on the road, pedestrians are responsible for their own safety. Here are some rules pedestrians must obey in order to improve their safety.
Pedestrians must not enter the roadway when facing a steady red traffic signal.
Pedestrians shall yield the right-of-way to any vehicle if they cross the roadway at any point other than a marked crosswalk or in an unmarked crosswalk at an intersection.
A pedestrian may cross only in a marked crosswalk between adjacent intersections at which a traffic control signal is in operation.
A pedestrian may not cross an intersection diagonally unless authorized by a traffic control device.
When a sidewalk is provided, pedestrians should not walk along on an adjacent roadway. When there is no sidewalk, pedestrians should walk only on the left shoulder or on the left side of the roadway, facing traffic.
Pedestrian Accident Attorney in Maryland: Why Choose Dubo Law?
Prompt Resolution – Here at Dubo Law, we are proud to say that we do not take more cases than we know we can handle fairly. We will strive you receive the maximum for your claim but also receive it quickly.
Experience – Being a licensed attorney since 2002, Neil has gained extensive experience in litigation generally and personal injury litigation specifically. This ensured his membership in several prestigious lawyer organizations.
Results – His results speak for themselves, so Neil has helped recover millions of dollars for victims of car accidents and other personal injury claims throughout his career.
Represented Insurance Companies – Neil has seen both sides – represented and defended insurance companies for more than ten years. Knowing exactly how they operate, their tricks and ploys do not work with him. His clients will certainly benefit from that knowledge.
Personal Attention – Being extremely client-friendly and attentive, Neil has developed a reputation as hard-working and aggressive. You will deal with Neil directly, so every question or concern you may have will be addressed directly by an attorney. Your satisfaction is paramount.
No Fee Unless We Recover for You – A contingency fee arrangementmeans there is no risk to you because we do not receive any fee unless we win the case for you. We will do all the work to get you the compensation you deserve.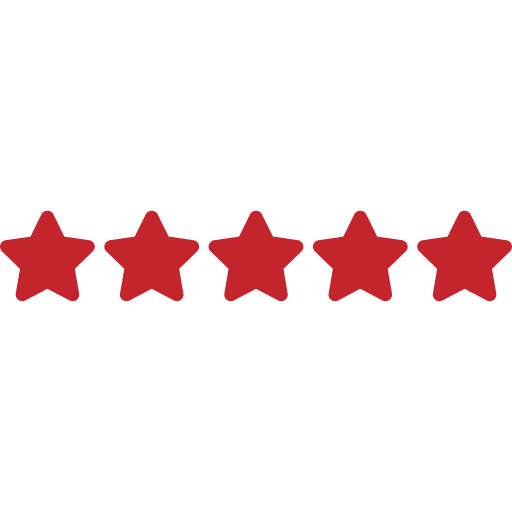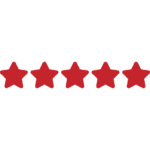 Top-Qualified Pedestrian Accident Attorney Maryland
"Neil is a very knowledgeable lawyer that knows his community well. He is very responsive to questions; working with him was seamless and comfortable. Would highly recommend."
"Neil goes above and beyond for his clients. From the first contact you have with him until last, he truly cares about you and does what's best for you. He takes his time to explain all options, and he communicates with you throughout the entire process, so you are well informed."
"Personal injury law comes with a number of stigmas that aren't well understood. Attorneys in this practice area are there to help you navigate the world of auto insurance claims, potentially help recover a monetary sum, or determine if there's a legitimate cause to file suit as a result of an accident. Neil is one of THE best in the business, not only at winning his cases but also at guiding his clients down the right path based on individual circumstances. He is always willing to help someone and have a conversation at no cost, and I highly recommend his services should you find yourself involved in an accident resulting in any type of personal injury."
How to Get Pedestrian Hit in Crosswalk Settlement in Maryland? Call Dubo Law
Everyone is a pedestrian, so roadways should be safe for everyone. When the victim is a pedestrian, the consequences can be devastating. At Dubo Law, we will develop a strategy for obtaining compensation from the person who hurt you. Pedestrian accident settlements in Maryland can be very complex and lengthy legal battles, so having a well-qualified attorney is the first step in getting the help that you need.
Areas Pedestrian Accident Lawyer in Maryland Serves
Are you or your loved one suffered injuries in the state of Maryland in the counties of Anne Arundel, Baltimore, Calvert, Caroline, Carrol, Cecil, Dorchester, Frederick, Garrett, Harford, Howard, Montgomery, Prince George's, Queen Anne's, Talbot, Washington, and Wicomico? Contact Dubo Law to evaluate your claim.
Contact Us for Your Free Case Review!
Address
9515 Deereco Rd, Suite 704
Lutherville-Timonium, MD 21093
Phone
(443) 275-6345
Texting number
(443) 870-4329
Hours of Operation
Monday – Friday: 8:30 AM – 5:00 PM
COVID-19 Update
Your health and safety are important to us. Please be advised that we are open for business during COVID-19 quarantines. All consultations will be conducted either via video chat, phone, or email.
Sign up for our newsletter

"*" indicates required fields