Physical and emotional damages from the dog bite can be extensive and long-lasting. Our dog bite injury attorney in Maryland is available to assist you in holding the responsible dog owner accountable for your injuries. We are dedicated to helping you obtain all the compensation you are entitled to, including reimbursement for medical expenses, lost wages, and physical and mental pain and suffering.
Let us handle your personal injury claim because Maryland's dog bite laws are quite complex, and victims are not always prioritized. People usually do not have time to research their rights and responsibilities about dog bites fully. Having one of the most trusted dog bite injury attorneys in Maryland on your side to protect your rights is essential. The aftermath of the dog bite is crucial, so do not wait too long to contact Dubo Law
Maryland Dog Attack Injury Attorney Services
Hiring Dubo Law as a dog bite lawyer in Maryland to handle your case will ensure world-class legal services to help you move forward with your life. We understand that being a victim of someone else's carelessness can have devastating consequences and sometimes even permanent physical damage.
We will walk you through the legal process – If a dog has bitten you, you may be entitled to compensation. But you might not know the right steps to take to claim what is rightfully yours. Our legal team will walk you through every step on the way to fair compensation for your injuries.
We will handle all the paperwork – Having a dog bite case involves a lot of paperwork. Filing the documents in court, requesting evidence from third parties, and many other forms to fill out can sometimes be overwhelming for you while still recovering from the injuries. Our attorneys and paralegals will ensure all the documents are filed accurately and promptly.
We will negotiate a settlement on your behalf – Having been on the other side, Neil has seen how the insurance companies handle cases and negotiate. We know the best techniques and tactics to make them pay a fair amount of money for your damages. Successful negotiations take a lot of hard work, time, and dedication. We will work tirelessly to secure you a favorable deal, allowing you to focus on your recovery.
What to do After a Dog Attack in Maryland?
The first thing to do is call your Maryland dog bite lawyer, Neil Dubovsky from Dubo Law, at (443) 275-6345. He will inform you of the crucial steps to take immediately following a dog bite:
Get the owner's contact information – Make sure you obtain the owner's personal and contact information. It is also advisable to ask about the dog's overall health and wellness records to see current vaccines. Ask the dog's owner for the name of their homeowner's or renter's insurance carrier. However, they are not obligated to provide this information or may not want to do so. Either way, we will receive it during the investigation or litigation process.
Seek immediate medical help – If the injuries are severe, call 911 for medical transportation to the emergency room. Otherwise, ask someone to drive you to the nearest hospital or emergency room for a check because it may reduce your exposure to infection (for example, rabies). Additionally, medical records will serve as invaluable evidence in fighting your claim.
Call authorities – Filing a police report as soon as possible to create a paper trail of your claims. Additionally, a negligent dog owner needs to be stopped from having their dog cause future injuries. You should also contact a local Animal Control agency.
Document the injuries – If possible, take photos of your injuries or obtain video footage of the attack. Continue to document wounds as they heal. It is also helpful to get names, phone numbers, and other contact information of any witnesses to the occurrence. Write down everything you remember about the attack since your memory will be clearer the closer you are to the incident. Record any issues associated with being bitten by a dog, including any trouble sleeping, physical limitations, or fear of dogs.
Do not talk to insurance companies – It is not wise to speak to the insurance company's representative if they contact you. Inform them that your attorney will contact them when appropriate and that you will communicate through your legal counsel only.
Who Pays for a Dog Bite in Maryland?
Generally, animal owners do not usually pay out of pocket for a dog bite; they have insurance coverage in such cases. You may be awarded the compensation by the dog owners:
Homeowner's insurance policy
Landlord's insurance policy
Renter's insurance policy
Condominium owner's insurance policy
The insurance company's goal is to protect their company, so they can take steps to deny your compensation after a dog attack. Having a knowledgeable lawyer to handle your dog bite lawsuits will force the insurance company to pay fair compensation.
Suppose there is no insurance to cover a dog bite. In that case, you will likely struggle to recover compensation for the damages from the liable dog owner. Holding dog owners personally liable rarely recovers much because it means they must pay for damages out of their own pocket. In practice, it means that they are unlikely to be able to compensate the victim. Unless the dog owner is wealthy, the victim will rarely recover much compensation. An experienced dog attack attorney in Maryland can pursue that entity to compensate the losses fully.
Proving a Dog Bite Case in Maryland
Proving that the owner or the caretaker was liable for the dog's behavior can be complex.
Traditional negligence calls for the plaintiff to show that the dog's owner owed the injured party a duty of care and breached that duty of care, which resulted in the victim's injuries.
Strict liability is a type of responsibility without fault. In the context of a dog bite attack, it holds the dog owner liable for a victim's injuries, even if the owner did nothing to cause them. The owner did not know the dog would act aggressively and took reasonable care to prevent the dog from causing injuries.
However, if a dog owner can prove that you provoked the dog or you were trespassing (intentionally or unintentionally), you may not be able to get compensation for your injuries. Also, contributory negligence in Maryland can make a dog bite case even more challenging.
Compensation in Dog Bite Cases in Maryland
The amount of money you are entitled to depend on many factors that judges and insurance companies take into account, which include:
The severity of the injuries,
The expected recovery time,
The expected point of maximum medical improvement,
The long-term disabilities,
The disruption to the victim's education or career.
You will be able to recover some of the following expenses:
Medical bills
Ongoing medical expenses,
Lost income,
Loss of future earning capacity,
Loss of enjoyment of life,
Pain and suffering,
Mental anguish.
Common Injuries in Dog Attacks
The injuries dog bite victims sustain depend on the duration of the attack, the dog's size, breed, and the location of the bite. Each situation is unique, but some of the most common injuries are:
Cuts and bruises,
Puncture wounds,
Muscle and ligament damage,
Head and neck injuries,
Face injuries,
Nerve damage,
Disfigurement,
Broken bones,
Infections,
And many others.
In addition, dog bites can transmit life-threatening, serious diseases like Rabies, Tetanus, MRSA, Pasteurella, and many others.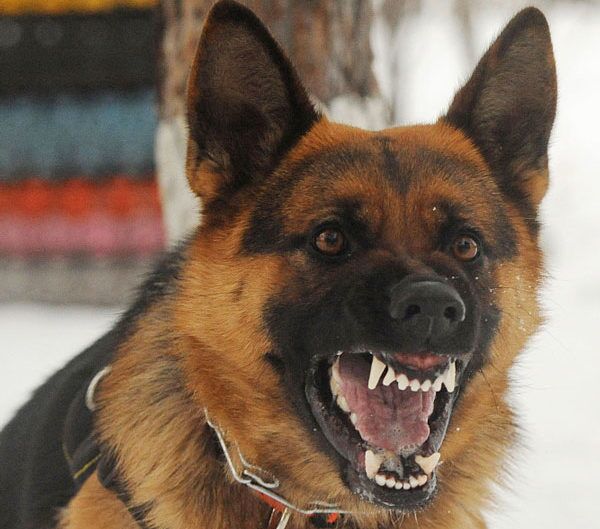 Maryland Dog Bite Law
Maryland law in this area is very complicated (as discussed further below) and any attorney handling a dog bite or any animal bite case will need to undertake a thorough investigation not only to determine whether that particular animal had previously displayed a vicious propensity, but also whether there is applicable homeowner's insurance (or other insurance) to cover the medical expenses and emotional distress.
As noted, Maryland law for dog bites is not only complicated but has also changed significantly just in the last decade. Prior to 2012, the victim of a dog bite had the burden of demonstrating that the animal had a prior vicious propensity. This was more commonly referred to as the "one bite" rule mainly because if that animal had never previously bitten anyone else, it was very difficult for a plaintiff to meet the required legal burden.
And if the dog owner was a tenant, it was even more difficult to pursue a claim against the landlord because not only were you required to prove that the landlord had knowledge of the dog's propensities, but also that the landlord maintained some degree of control over the dog over and above simply owning the property.
Changes to Maryland Law in 2012 and 2014
Then, in 2012, the Court of Appeals of Maryland (our state's highest Court) decided the case of Tracey v. Solesky in which it ruled that pit bulls were to be held to a different standard than other breeds, specifically that the "one bite" rule did not apply because pit bulls, by their nature, were considered to be inherently dangerous.
So the Court applied what is known as a strict liability standard, not only on the pet owners but also on landlords. Needless to say, this decision was very controversial as it created two different standards depending on the breed of the animal. Strict liability for pit bulls and the "one bite" rule for all other dog breeds.
In response to the Court's ruling, the Maryland General Assembly passed a law in 2014 which effectively overruled the Court of Appeals. Specifically, the legislature enacted a statute that creates a rebuttable presumption that the owner of a dog that bites someone knew or should have known that the dog had a dangerous or violent propensity.
A rebuttable presumption is essentially a principle of law that says that the owner is assumed to have known his or her dog was dangerous, but that they can challenge – or rebut – that presumption by presenting evidence that they did not in fact know of their dog's propensity or that the dog did not actually have a propensity and this was the first incident of that nature.
This is the current law in Maryland, although, in addition to strict liability, you can also allege negligence against a dog owner to prove your claim. And as with any other negligence or tort claim, the dog owner and/or landlord can assert numerous defenses including contributory negligence and assumption of risk.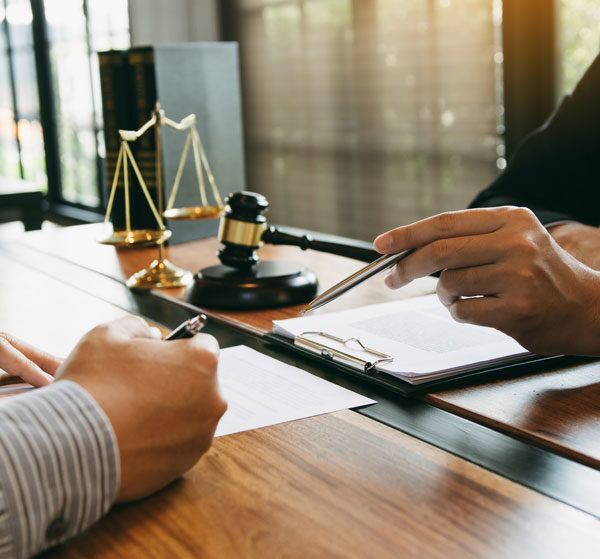 Finding the Right Dog Bite Injury Attorney in Maryland
Some of the questions that a good personal injury lawyer will know to ask include:
What type of injury did you sustain?
What type of animal caused the injury?
What specific breed within that animal group?
Where did the incident occur?
Were there any witnesses?
Who owns the animal?
Was the animal restrained?
Did the animal have a history of violent behavior?
These are all important questions that can help guide the right attorney to obtain the information that will benefit your case and eventually compensate you for your physical injuries, lost wages and pain and suffering, and emotional distress.
Dog Bite Statistics
Centers for Disease Control and Prevention (CDC) and the National Institute of Health (NIH) published alarming statistics:
Dog bites send nearly 316,200 victims to emergency rooms per year.
Children ages 5 to 9 are 900 times more likely to be attacked than a postman.
Pit bulls are associated with the highest morbidity rates.
Approximately 92% of fatal dog attacks involved male dogs, 94% of which were not neutered.
Over 50% of the bites occur on the dog owner's property.
In 2020, occurred 46 dog bite-related fatalities.
From 2005 to 2019, only 20% of dog bite fatalities resulted in criminal charges.
In 2018, the average cost of an insurance claim for a dog bite was $39,017.
The insurance industry pays more than $1 billion in dog bite claims every year.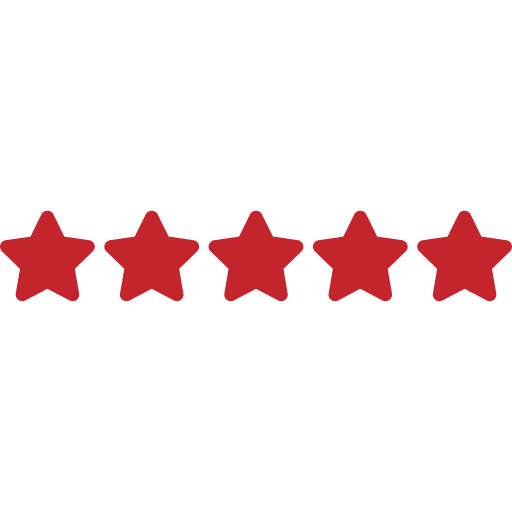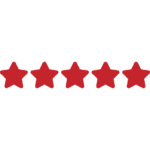 Dog Bite Lawyer Reviews Maryland
"I just appreciate the overall wholehearted effort in getting the results aimed for. Humble in answering any questions to help their clients fully understand the course of action which makes the process that much easier. Just great to have in your corner, respectfully. Thanks again to Dubo law office n staff."
"Neil is really a one-of-a-kind! Not only is he passionate about helping others, but he is personable, professional, brings calmness into any situation, and very knowledgeable. I have had many colleagues who needed his assistance, and without hesitation, he was there for them. He certainly cares about his clients and their well-being and will always do what's best for them. He is truly someone you want by your side."
"Personal injury law comes with a number of stigmas, that aren't well understood. Attorneys in this practice area are there to help you navigate the world of auto insurance claims, potentially help recover a monetary sum, or determine if there's a legitimate cause to file suit as a result of an accident. Neil is one of THE best in the business, not only at winning his cases, but also at guiding his clients down the right path based on the individual circumstances. He is always willing to help someone and have a conversation at no cost, and I highly recommend his services should you find yourself involved in an accident resulting in any type of personal injury."
Tell us About Your Case; Call Dubo Law at (443) 275-6345
As the victim of a dog attack, let us help you recover as much compensation as possible so you can continue with your life, despite your injuries. If you consider suing over a dog bite, we are the right law firm for you. With our skillful legal representation, your rights will be properly protected. We know what to do to maximize your claim. Do not wait; contact Dubo Law today.
Serving Areas
Dubo Law is willing to take new dog attack cases across the State of Maryland, in the counties of Anne Arundel, Baltimore, Calvert, Caroline, Carrol, Cecil, Dorchester, Frederick, Garrett, Harford, Howard, Montgomery, Prince George's, Queen Anne's, Talbot, Washington, and Wicomico.
Contact Us for Your Free Case Review!
Address
9515 Deereco Rd, Suite 704
Lutherville-Timonium, MD 21093
Phone
(443) 275-6345
Texting number
(443) 870-4329
Hours of Operation
Monday – Friday: 8:30 AM – 5:00 PM
COVID-19 Update
Your health and safety are important to us. Please be advised that we are open for business during COVID-19 quarantines. All consultations will be conducted either via video chat, phone, or email.
Sign up for our newsletter

"*" indicates required fields