Medical malpractice occurs when a doctor, nurse, or other health care provider breaches the standard of care and injures the patient with sub-standard or negligent medical care. Some cases may even result in the death of the patient. If you suspect that you have been a victim of medical malpractice, you may be entitled to a settlement. Having a trusted malpractice lawyer in Maryland by your side when you have suffered personal injuries and economic losses from medical malpractice can make a significant difference for you. As a top-rated malpractice lawyer in Maryland, Neil Dubovsky from Dubo Law has the experience and subject matter expertise to provide assistance in any number of different medical malpractice cases, including misdiagnosis, surgical errors, birth injuries, medication errors, hospital infections, medication errors, emergency room errors, paralysis, brain injuries, etc.
If you feel physical pain, are emotionally vulnerable or have no sense of what to do after a doctor's error, an experienced Maryland malpractice lawyer will provide legal assistance for your case. Neil will fight aggressively on your behalf, so call us if you think you have a viable malpractice claim. With a free initial consultation and no commitment, we will review all the facts in your case and consult with the best medical experts. So do not wait; contact one of the best medical malpractice lawyers in Baltimore now.
Maryland Medical Malpractice Claims
We believe nobody should have to suffer due to a medical practitioner's negligence. Our team works hard to remedy the situation when it happens. As an experienced injury attorney, Neil will assist you with your medical negligence issues. There are several different types of medical malpractice claims:
MISDIAGNOSIS
Misdiagnosis and failure to diagnose usually overlap. The doctor's main duty is to carefully review your health condition and address it properly. If he or she fails to do that, it can lead to incorrect, delayed treatment, and in some cases, a wrongful death. One of the most compassionate medical malpractice lawyers in Maryland can help you handle your misdiagnosis case.
SURGICAL ERROR
It refers to any type of medical negligence related to a surgical procedure or post-operative care. Those errors happen more often than we think, so having an experienced medical malpractice attorney can help you win the compensation you deserve.
BIRTH INJURIES
We protect the mothers and infants injured during the birthing process that suffered birth injuries such as Erb's palsy or cerebral palsy. They can file a claim for financial compensation for potentially permanent damage to the infant or themselves.
EMERGENCY ROOM ERRORS
Being a chaotic working environment, the risk of errors is significantly increased. If you believe the emergency room personnel is responsible for your injury, here at Dubo Law, you can get a free, no-commitment initial consultation, and we can discuss your options to receive the maximum compensation.
NURSING HOME NEGLIGENCE
Falls, bedsores, dehydration, mental or physical abuse, malnutrition, overmedication, and other types of improper or abusive mistreatment can often prove fatal for elderly patients. In addition, with these facilities being chronically understaffed, the residents fail to get the care they are medically entitled to. If you believe your loved one is being abused or neglected in a nursing home, call us for a free initial consultation.
MEDICATION ERRORS
Giving the wrong drug, dosage, or an allergic reaction is a medication error. If you suspect a healthcare provider has made a medication error, contact Dubo Law, and you will learn everything about your legal rights and your legal options.
BRAIN INJURIES
Brain damage caused by medical malpractice usually results from a lack of oxygen to the brain. Also, some medical mistakes like stroke or heart attack misdiagnosis, untreated brain infections, birth injuries, or medication errors can cause a brain injury. Our law firm can help you obtain fair compensation and eliminate the financial burden caused by such injuries.
DEFECTIVE MEDICAL PRODUCTS
Your doctor has to inform you about alternatives and possible side effects of the medical product and properly install the product. A patient injured from a defective medical product can have both a medical product liability claim against a manufacturer and a medical malpractice claim against the doctor. To make things clearer for you, our medical malpractice lawyers in Maryland offer compassionate representation and will ensure that you receive fair compensation.
ANESTHESIA ERRORS
These errors can take different forms, from doctors administering too much or too little anesthesia, delaying the delivery of anesthesia, defective equipment during anesthesia, and many others. The consequences may be severe, so an experienced malpractice attorney can assist in taking action when anesthesia problems arise.
What is Medical Malpractice?
It is when a medical care provider fails to uphold the standard of care while handling the patient. The standard of care refers to the minimum level of acceptable treatment a patient's condition demands. It is a legal cause of action that occurs when a health care professional, through a negligent act, deviates from the professional standards. It results in the injury or even death of the patient. The negligence might arise from errors in diagnosis, treatment, aftercare or health management.
What Factors Need to be Involved for a Viable Medical Malpractice Case?
The health care professionals are not liable for all the harms a patient experiences. Dissatisfaction with the outcome of the treatment does not imply malpractice. Certain factors must be involved for a medical malpractice case to be considered. These include:
Failure to provide proper care – health care professionals like doctors, nurses, hospitals, and other health care providers must adhere to certain standards in order to avoid an accusation of negligence. It is required by the law.
An injury resulted from negligence – an act of medical malpractice or negligence directly resulted in injury, disability, pain and suffering, and even death.
The injury must have consequences – the patient must prove that the injury or other type of harm resulted in considerable damage.
However, an experienced Maryland medical malpractice lawyer needs to prove all the four elements of negligence in order to establish that the defendant acted negligently: duty of care, breach of that duty, causation, and damages.
The plaintiff must show that the defendant owed him or her as a patient a legal duty of care under the circumstances.
In this case, the plaintiff must prove that defendant failed to meet their duty of care by acting or failing to act in the required way.
It is important to prove that the defendant's breach of the duty of care caused the plaintiff's injuries.
Suppose a plaintiff successfully proves a duty of care, breach, and causation. In that case, they will be eligible to receive compensation for the caused injury or harm. Damages can be awarded for both economic and non-economic losses and depend on the amount of any financial loss, the severity of the injury, and the impact of the injury on one's future.
Medical Malpractice Case Free Consultations at (443) 275-6345
Legal knowledge, courtroom experience, and negotiating ability at Dubo Law!
Obtaining Medical Records in Maryland
Healthcare providers are legally required to maintain patient medical records for at least five years. Fortunately, many of them keep the records indefinitely. Medical records are a crucial part of the medical malpractice lawsuit.
Maryland patients are legally permitted to obtain copies of their medical records. However, it can be an expensive process, with the maximum charges of $19.70 for a preparation fee and $0.65 per medical record page, plus the postage cost according to the Maryland Health Care Malpractice Statute.
Maryland Health Care Malpractice Statute
In 1976, the Maryland state legislature passed a statute designed to create a mandatory arbitration system to handle all medical malpractice claims. Health Care Alternative Dispute Resolution Office was established to hear each medical malpractice claim. It is heard by the arbitration panel consisting of a public member, an attorney, and a health care provider.
The panel determines who is liable with respect to the claim. If the healthcare provider is found responsible, the panel will consider and assess the damage. To reverse or modify the award, the rejecting party must file an appeal with the Circuit Court.
It is possible to waive the arbitration requirement and bring the case directly to court. Still, it effectively negates certain aspects of the Maryland Health Care Malpractice Statute.
What is the Process for Filing a Medical Malpractice Claim in Maryland?
To start the process, the plaintiff must file a claim with the Director of the Health Care Alternative Dispute Resolution Office. The Maryland malpractice attorney then has 90 days to file a certification of merit written by a qualified medical expert, which will prove that a health care provider breached the expected standards of the health care.
Then goes the arbitration process, where the panel hears the case from both parties. Following approval by the panel, the lawsuit can be heard in a Maryland Circuit Court. Otherwise, parties can waive arbitration and go directly to Maryland state or U.S. federal court for further proceedings.
The Maryland Statute of Limitation for medical malpractice cases says that a victim needs to file a claim within five years of the date of the injury or three years of discovery of the injury, whichever comes first.
What is Informed Consent Law?
Informed Consent Law covers the legal aspect of the procedure or treatment suggested by a physician or professional. It refers to an individual's right to be informed and consent to a proposed procedure. It comes in the form of written authorization that can limit professional liability issues for the individual providing the service.
The patient can make an informed decision after discussing his or her diagnosis with the physician, the purpose of the treatment, the risks involved, alternative therapies, and the risks and benefits of refusing treatment. In case the patient is incapacitated and cannot make a decision, a family member authorized by law can replace the patient.
If you signed the informed consent form and the doctor, nurse or hospital failed to perform their duties in the right way, it is still possible to sue the doctor with the help of Maryland medical malpractice attorney, Neil Dubovsky.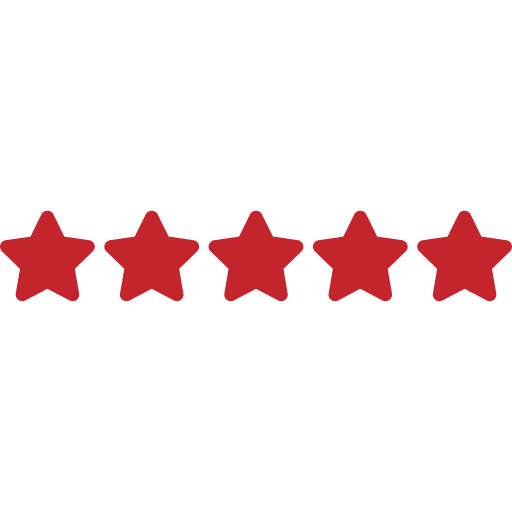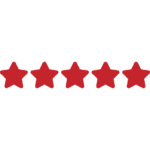 "I just appreciate the overall wholehearted effort in getting the results aimed for. Humble in answering any questions to help their clients fully understand the course of action which makes the process that much easier. Just great to have in your corner, respectfully. Thanks again to Dubo law office and staff."
"Not only was Mr.Dubovsky clearly skilled in his profession and was adept at communicating law in layman's terms that allowed me to understand the arguments he would be presenting during my case, which in turn helped me prepare for my duties during the trial. While pushing for me to understand what was needed of me throughout my case he was empathetic to sensitive matters related to it as well. Additionally, it was clear that Mr. Dubovsky made a concerted effort to understand every minute detail of my case as he was given a short amount of time before my scheduled trial yet had a clear understanding of the facts and more-importantly the stories provided by both parties. Overall, regardless of the potential outcome, I felt that Mr. Dubovsky provided the best possible chance for a positive one. Thankful that things ended up swaying that way."
"Neil goes above and beyond for his clients. From the first contact you have with him until last, he truly cares about you and doing what's best for you. He takes his time to explain all options, and he communicates with you throughout the entire process so you are well informed."
Contact Us for Your Free Case Review!
Address
9515 Deereco Rd, Suite 704
Lutherville-Timonium, MD 21093
Phone
(443) 275-6345
Texting number
(443) 870-4329
Hours of Operation
Monday – Friday: 8:30 AM – 5:00 PM
COVID-19 Update
Your health and safety are important to us. Please be advised that we are open for business during COVID-19 quarantines. All consultations will be conducted either via video chat, phone, or email.
Sign up for our newsletter

"*" indicates required fields