Personal Injury Protection (PIP) Coverage
In today's digital world, more and more people are buying their insurance online without using a broker. The internet makes it so easy "even a caveman could do it" as GEICO liked to say.
The problem is that there is a significant downside to buying insurance this way. While you're patting yourself on the back for saving a few bucks, you've most likely saved the insurance company even more. And nowhere is that more significant than the decision to elect or waive PIP coverage.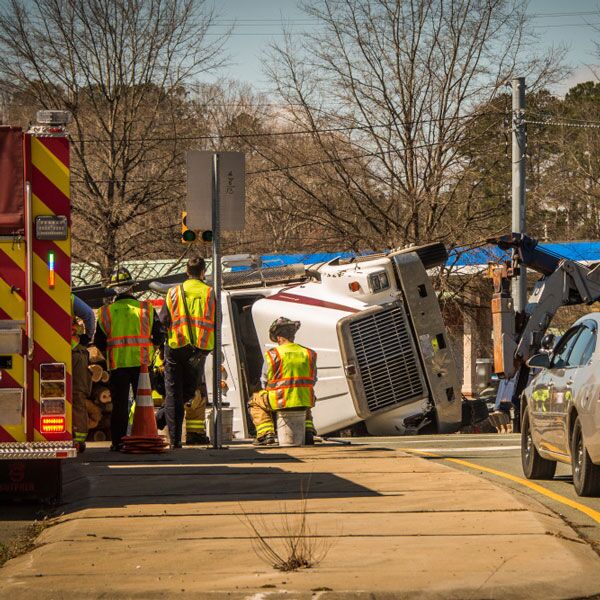 What Is PIP?
PIP, or Personal Injury Protection, is a no-fault coverage that insurance companies are required to offer to their insureds in Maryland, but which people can choose to decline. It's normally very inexpensive, but in a world where people are always looking to save money, many people decline or waive PIP coverage.
Unlike liability or UM/UIM coverage, PIP is a no-fault protection meaning that it doesn't matter whether you or the other driver was at fault for the accident. If you elect the coverage, the minimum amount is $2,500, but you can also elect coverage of $5,000 and in some instances even as much as $10,000.
Why Is PIP Important?
Let's say that you're in a car accident where you're rear-ended and it's clear that the other driver is at fault. The other insurance company has accepted fault but isn't willing to extend any offers or settle the case until you're done with your medical treatment. So you're stuck waiting until the case reaches that point before you see any settlement money or potentially even longer if the case ends up in litigation.
In the meantime, you've missed time from work some of those medical bills you incurred are about to go into collections. It can be a very difficult situation for a lot of people. However, that is exactly what PIP is designed to address and remedy.
If you elected PIP, you will have at least $2,500 to help pay medical bills and/or compensate you for your lost wages while your case moves through the process. It provides immediate relief which can be critical.
It does not cover pain and suffering – you will be compensated for that as part of the insurance claim against the other driver.
Who Does PIP Cover?
PIP coverage applies to the policyholder, their family (residing in the same household), passengers in the vehicle, the driver and passengers in another vehicle, and pedestrians injured in a motor vehicle accident.
Is There a Deadline?
Yes. By law, you are required to apply for PIP benefits within one (1) year of the date of the accident or you will lose your PIP claim.
But Won't Using PIP Hurt My Case?
We hear this from clients a lot. Even people who elected PIP sometimes express concern or hesitation to use it. They are concerned not only that their premiums will increase, but that somehow it will hurt their liability case against the other driver down the road. Neither of these concerns is valid.
First, insurance companies are not permitted to raise your rates for taking advantage of the coverage you've already paid for, especially if you were not at fault for the accident. I am always telling people that if you're not going to use PIP, you may as well waive it because when you pay for coverage you do not use, you are essentially giving the insurance company free money.
Second, using PIP in no way has a negative effect on your personal injury or car accident case. Maryland follows the collateral source rule which means that even if a collateral source (like health insurance or PIP) has paid some or all of your medical bills, the other driver's insurance company is not allowed to take advantage of that to make a reduced offer.
They are still legally obligated to pay the fair and reasonable full value of the original bills – not the reduced amount once PIP has paid its portion.
What Does This Mean for Me?
First, if nothing else, make sure that you elect PIP coverage of at least $2,500 when you sign up for insurance. If you're not sure whether you elected or waived PIP, check now. Waiving PIP is a big mistake that you should correct immediately if you can.
Second, if you are injured in a car accident in Baltimore City, Baltimore County or anywhere in the State of Maryland, you want to make sure that you have a personal injury lawyer who understands PIP and can make sure not only that you receive all the benefits you're entitled to, but that they use it to increase the value of your liability case overall.
At Dubo Law, not only do we provide all these services and benefits to our clients, but we do it at no cost. Yes, you read that correctly. We will handle your PIP claim at absolutely no cost to you. We NEVER take a fee from any PIP recovery – the entire amount will be used for your benefit.
So if you want to learn more about PIP or need representation for your or a loved one's car accident, call us today at 443-275-6345 and let us fight for you.
Contact Us for Your Free Case Review!
Address
9515 Deereco Rd, Suite 704
Lutherville-Timonium, MD 21093
Phone
(443) 275-6345
Texting number
(443) 870-4329
Hours of Operation
Monday – Friday: 8:30 AM – 5:00 PM
COVID-19 Update
Your health and safety are important to us. Please be advised that we are open for business during COVID-19 quarantines. All consultations will be conducted either via video chat, phone, or email.
Sign up for our newsletter

"*" indicates required fields